MISC. GERMAN NOTGELD
LOTS OF DIFFERENT SINGLE NOTES
ALL LOTS SOLD AT THE MOMENT.
MORE WILL BE LISTED
TIME PERMITTING.
BEATE RAUCH
6650 W. FLAMINGO RD. #102
LAS VEGAS, NV. 89103-2143
Scans are not according to scale. Some are taken at a higher resolution resulting in enlarged pictures.
Please check the listings below. The notes are Unc/AU/ a few EF.
SOLD - LOT 3 - - - 54 NOTES - - - $20.00 - SOLD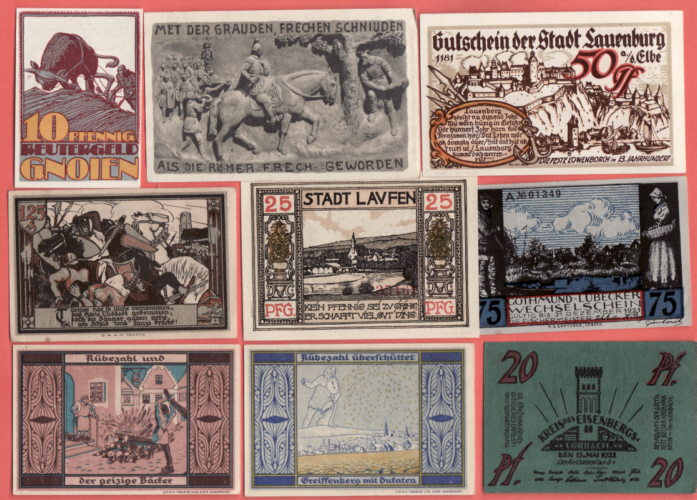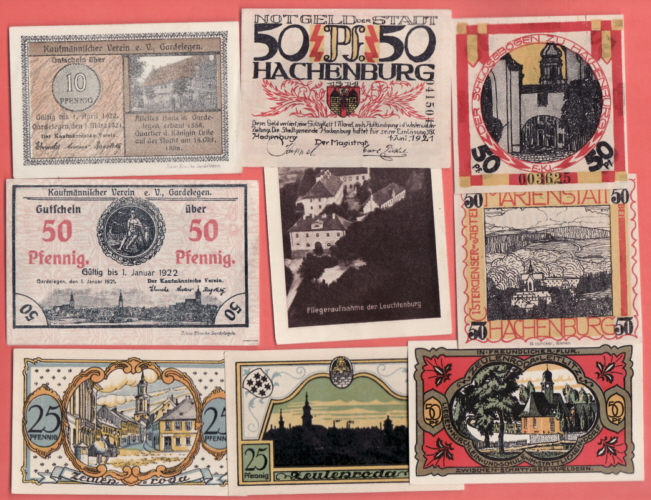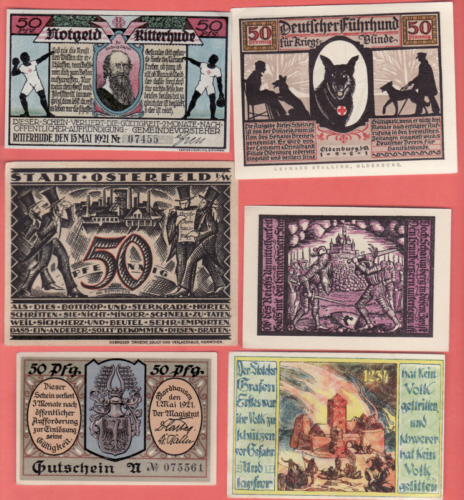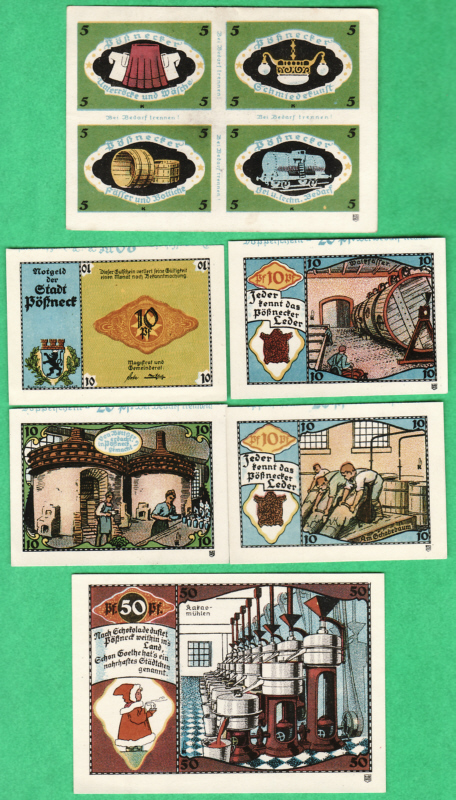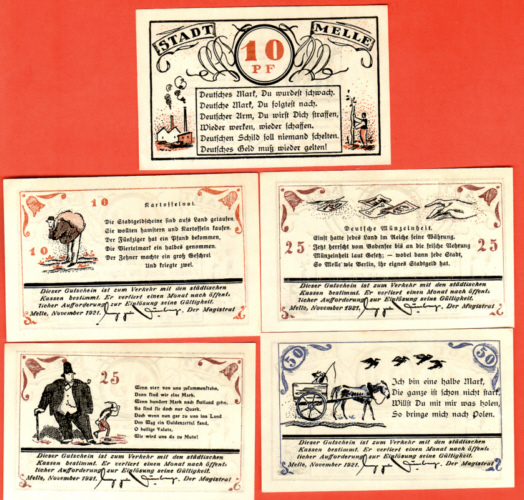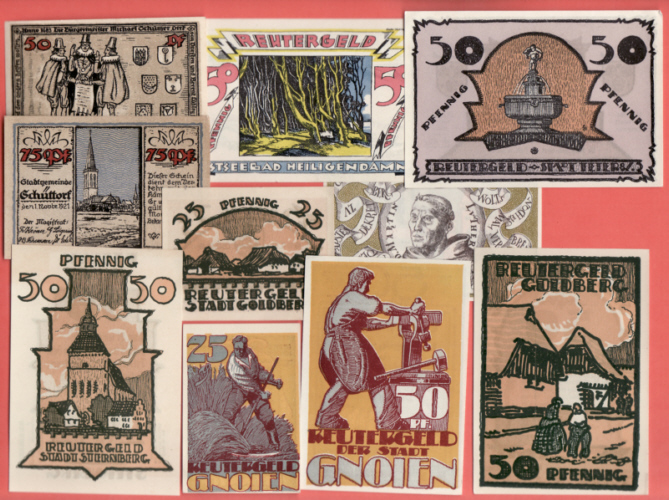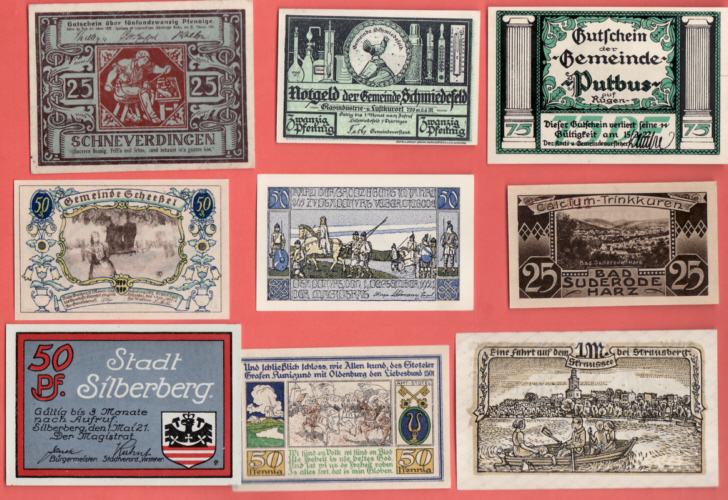 SOLD - LOT 4 - - - 47 NOTES - - - $18.00 - SOLD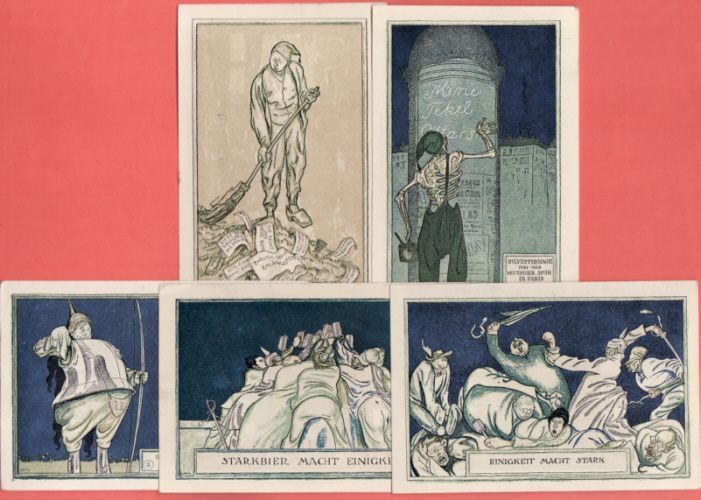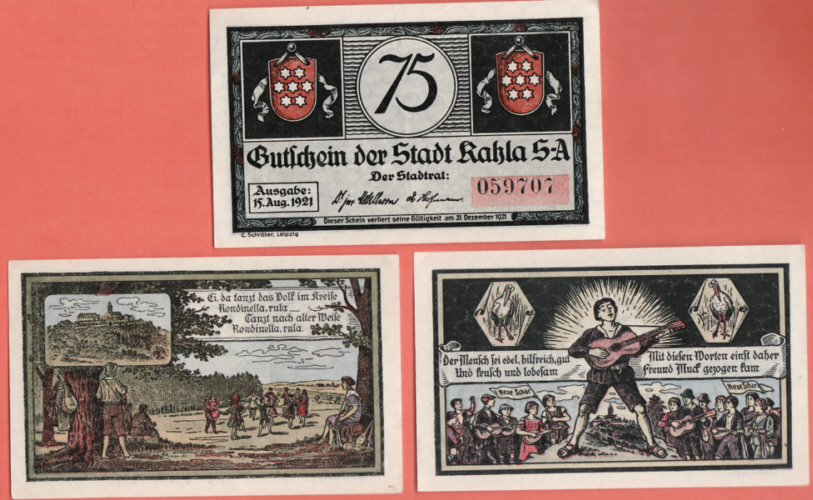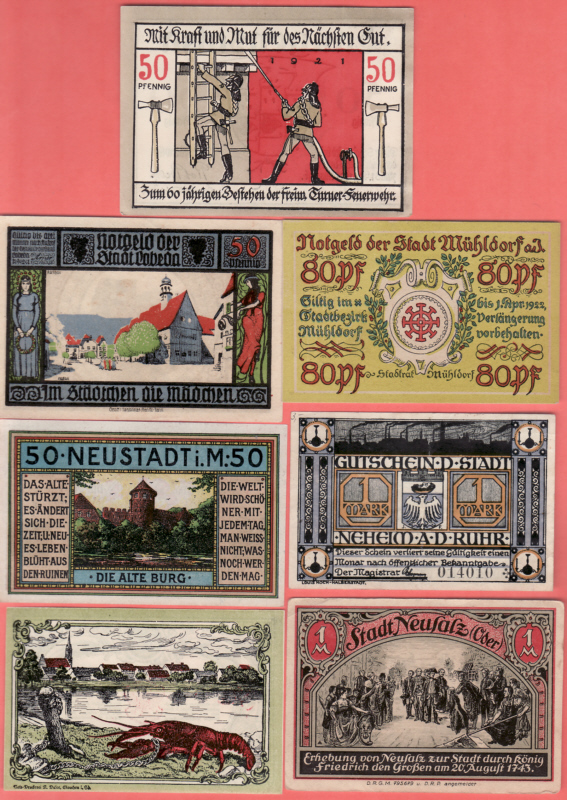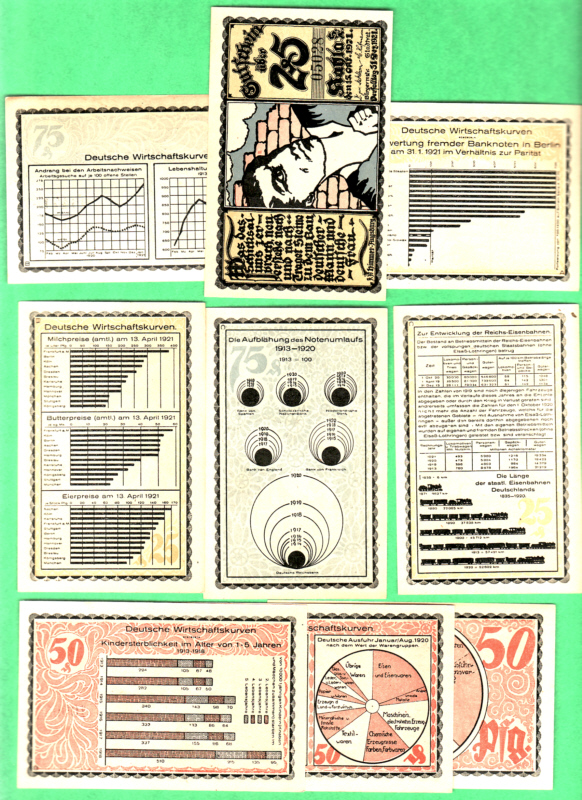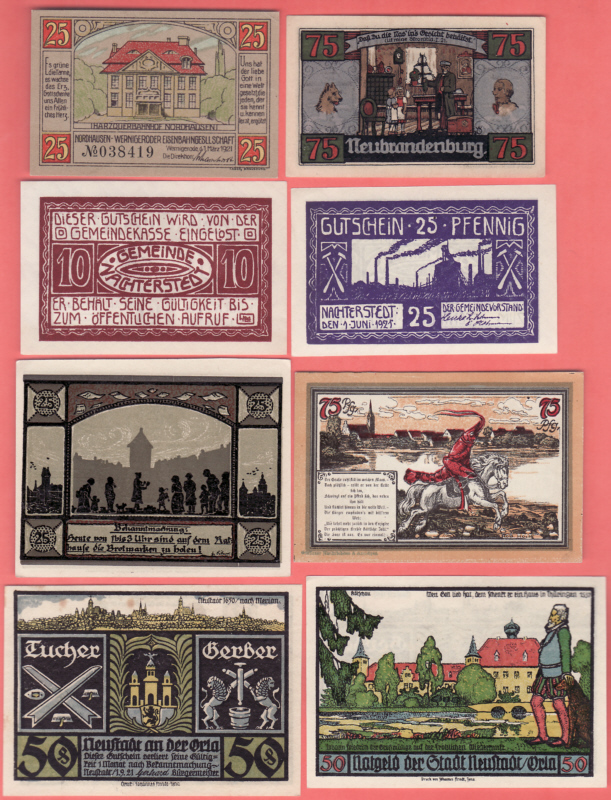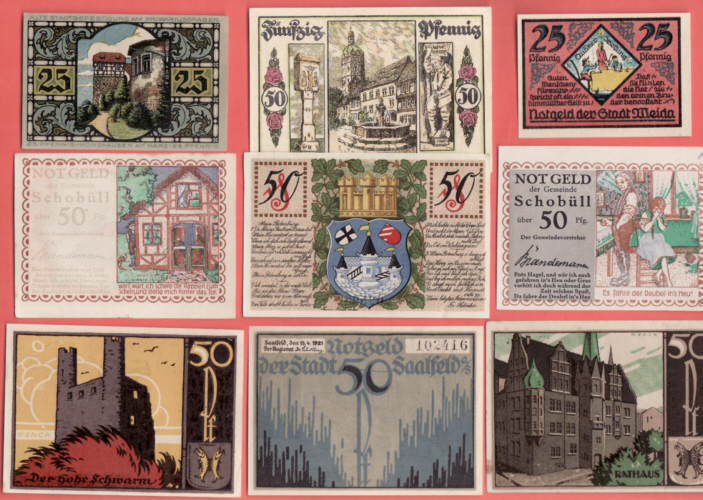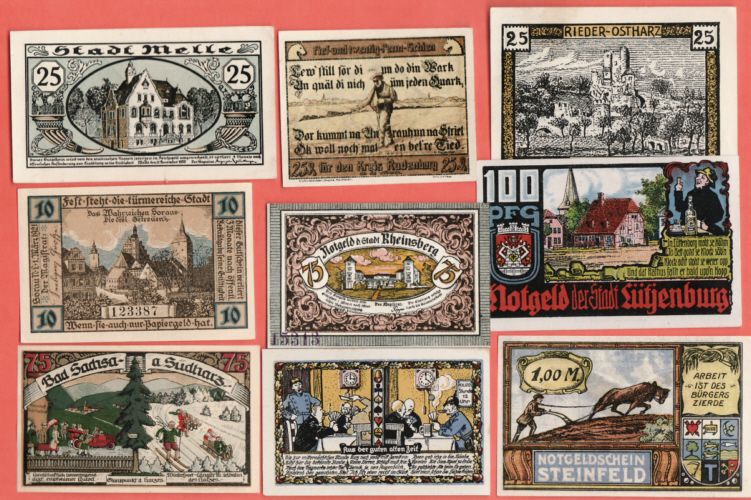 SOLD - LOT 6 - - - 53 NOTES - - - $20.00 - SOLD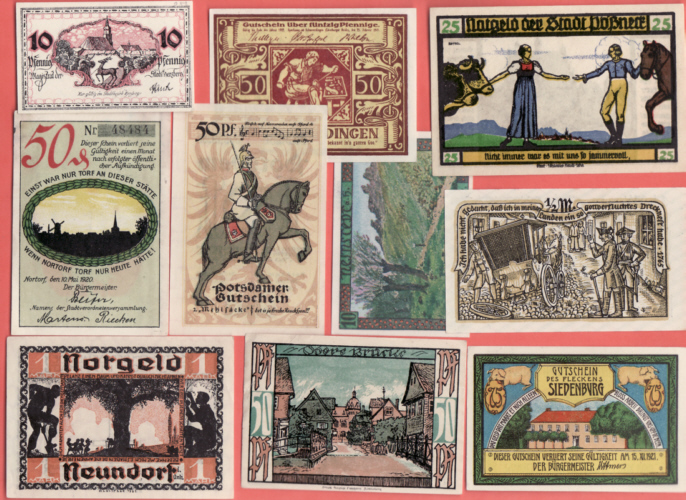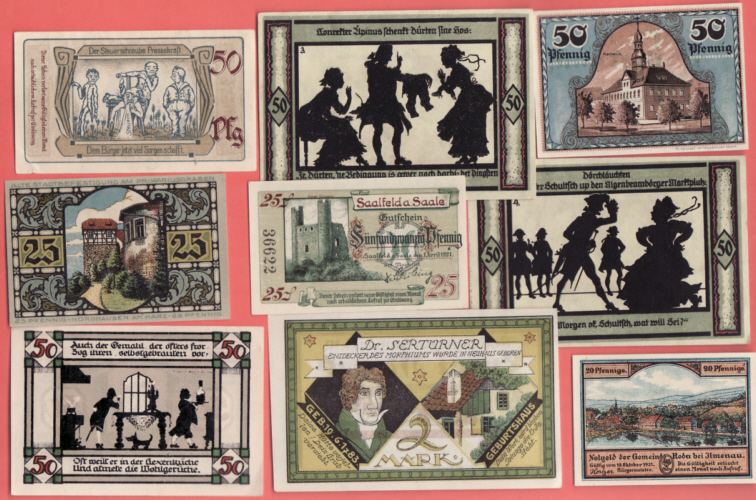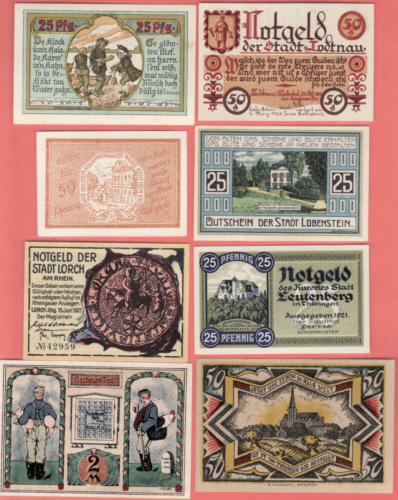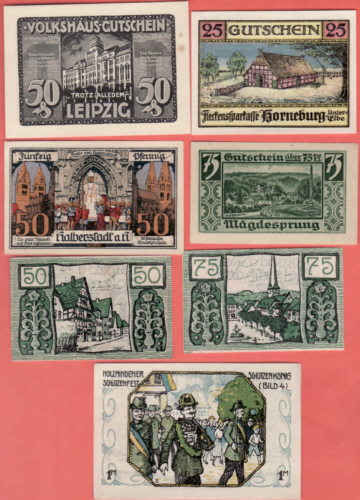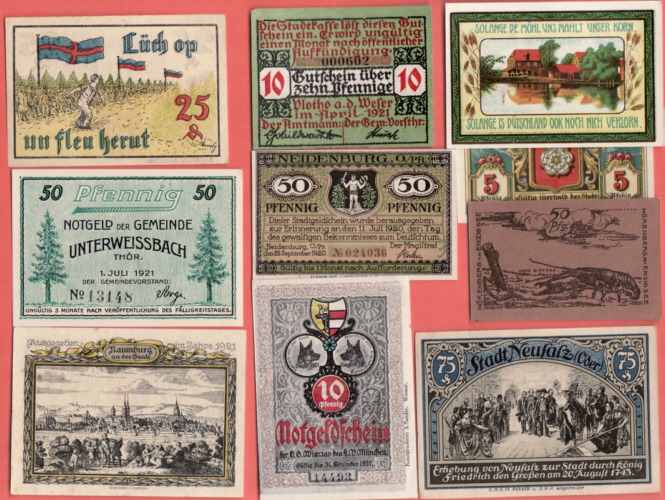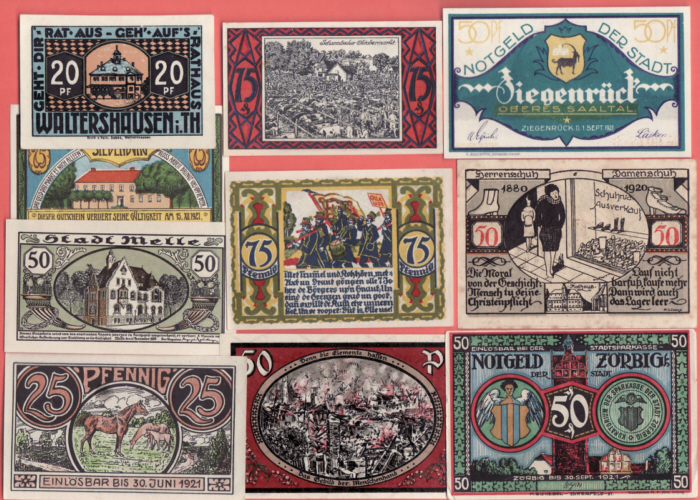 SOLD - LOT 7 - - - 61 NOTES- - - $22.00 - SOLD